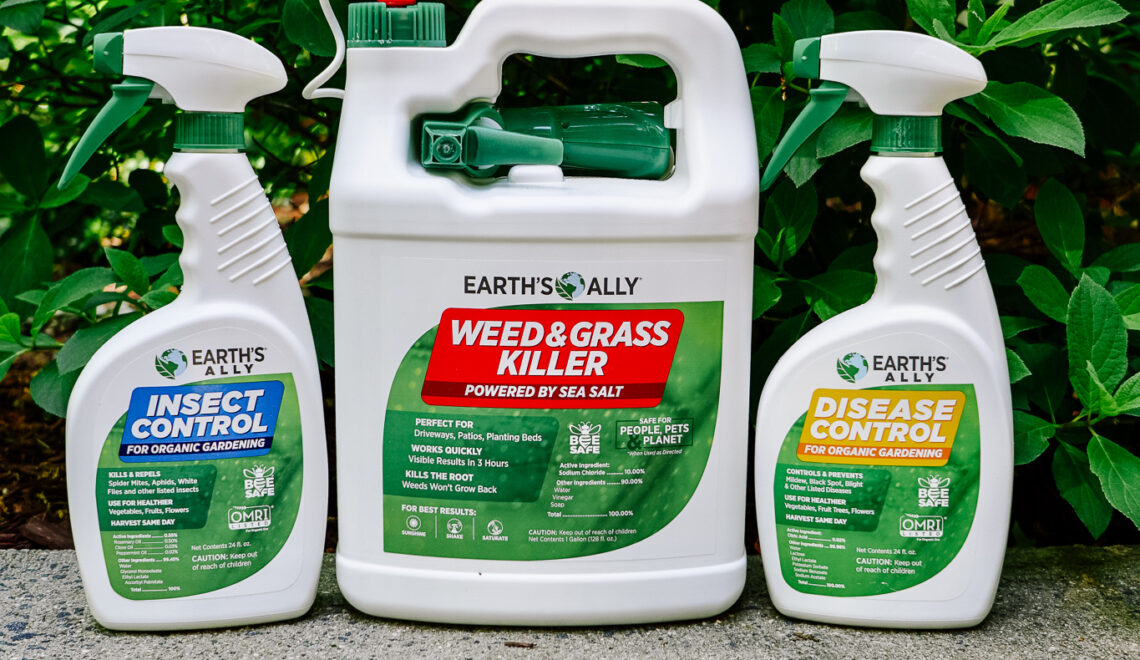 I'm so excited to share my

Earth's Ally

review with you today! Over the years, I've shared so many reasons to switch to natural lawn and garden products. Especially when it comes to glyphosate, the key ingredient in Roundup. The problem up until now though has been a lack of natural products to switch over to.
Before, I'd been muddling together DIY weedkillers and essential oil mixtures for pests. Which was a pain and hard to keep track of what was working and what wasn't.

So I was immediately interested when Earth's Ally reached out about their line of organic products last year

. After testing them out the past 9-10 months, I'm so impressed. Earth's Ally is a wonderful and easy non-toxic swap for conventional garden products!
⠀
Thank you to Earth's Ally for sponsoring this post. I only partner with brands I fully believe in, that also meet my strict standards for ingredients and quality, and that I think will add value to my readers. Earth's Ally meets all of these things and more, and I hope you enjoy their non-toxic gardening products as much as I have over the past several months.
What's wrong with conventional lawn and garden products?
Not to mention, the vast environmental impact of both the production and application of these products

.

Benefits of switching to natural lawn and garden products:
Healthier for your family and pets
Better for the environment
Non-toxic option for your veggie garden and other edible plants
Earth's Ally Review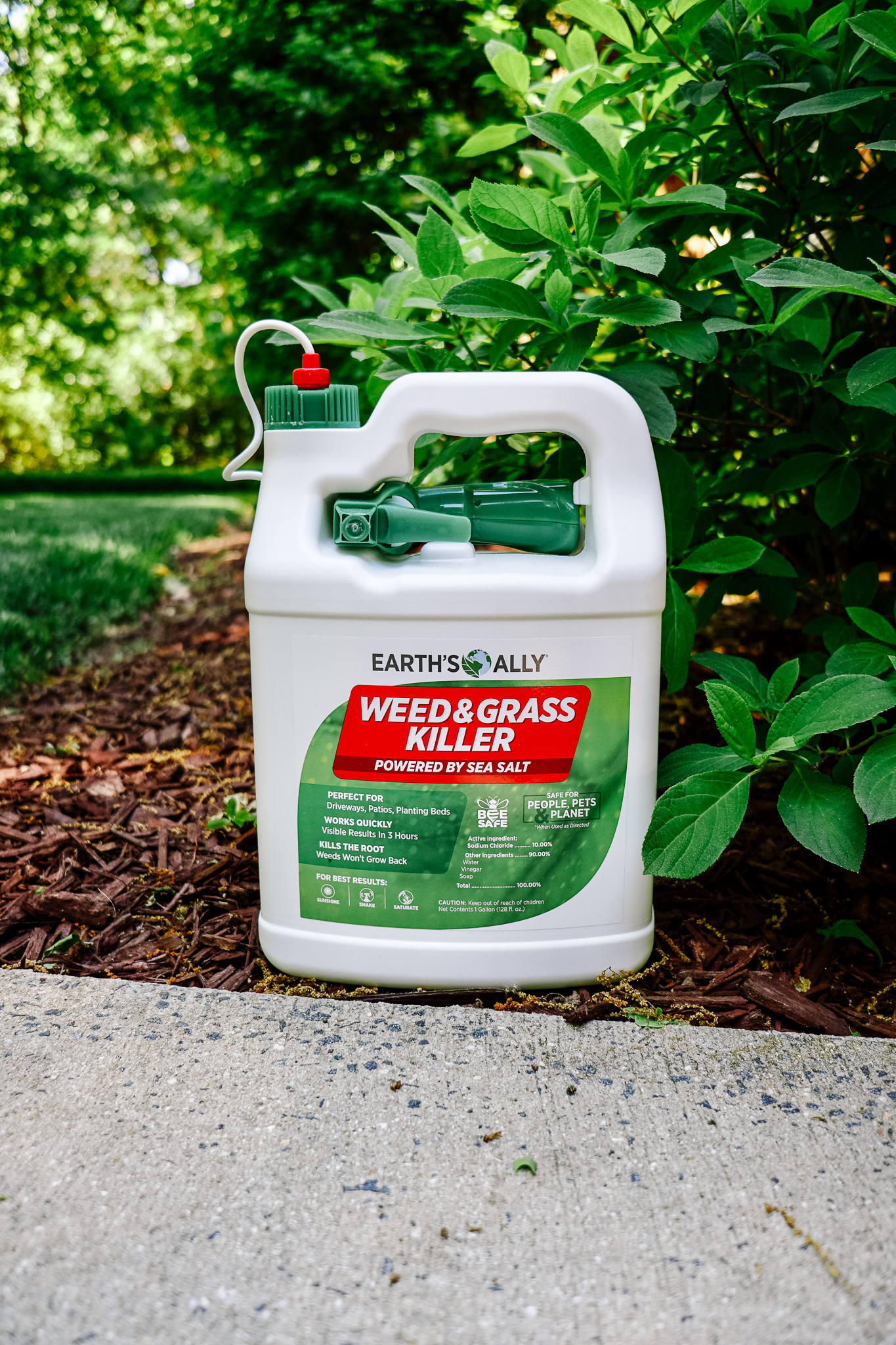 Just

like Roundup, this is a non-selective herbicide that kills most grass and broad leaf weeds

. The difference is that this is 100% safe for you, your kids, your pets, and the environment.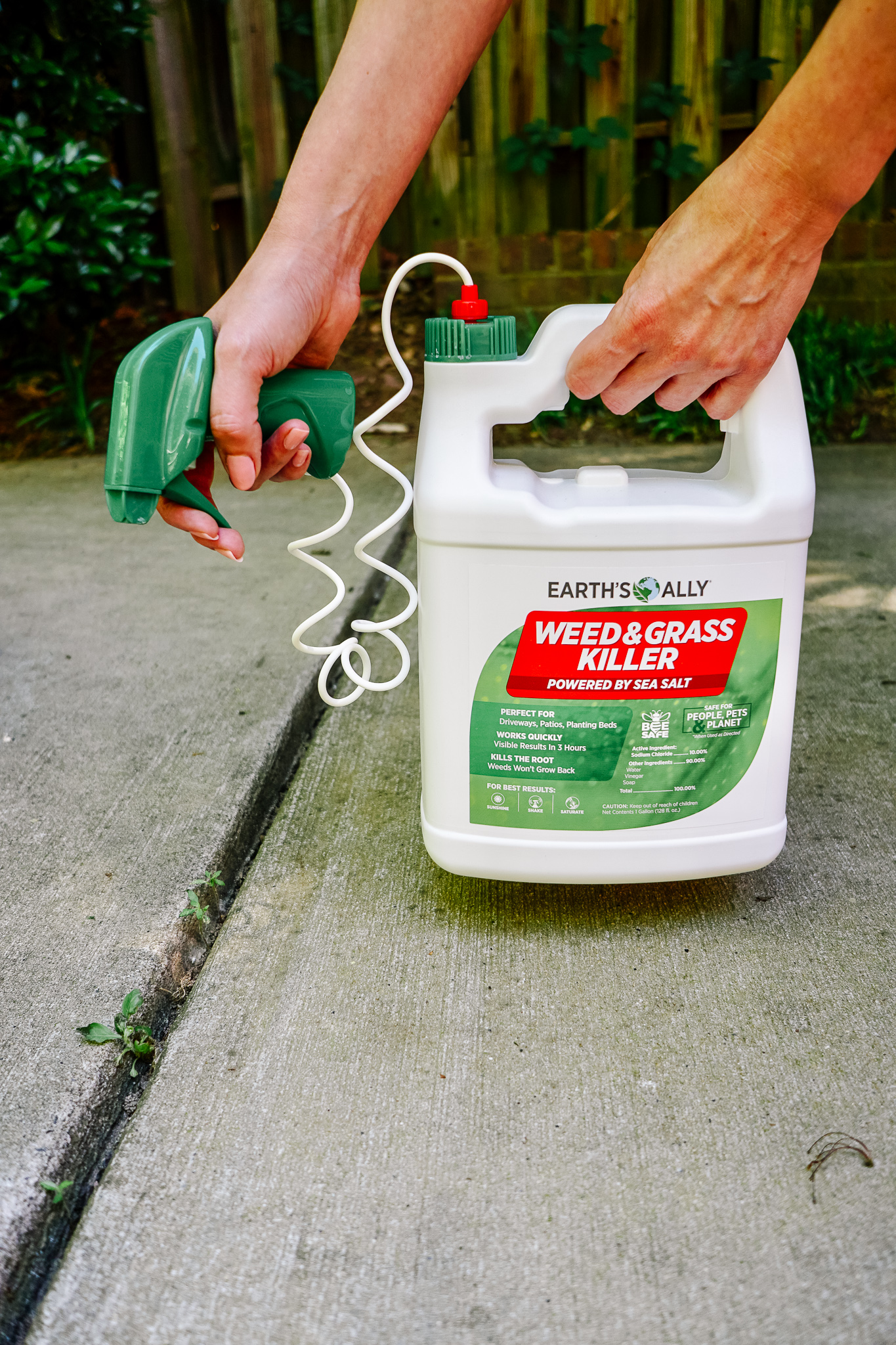 We use it on our driveway, patio, and in our mulch beds.

Since it's non-selective you want to be sure you're spraying it on

just

the weeds, avoiding grass and plants you want to keep

. We've used it on all kinds of weeds and it works especially well on crabgrass. Here's a before and after: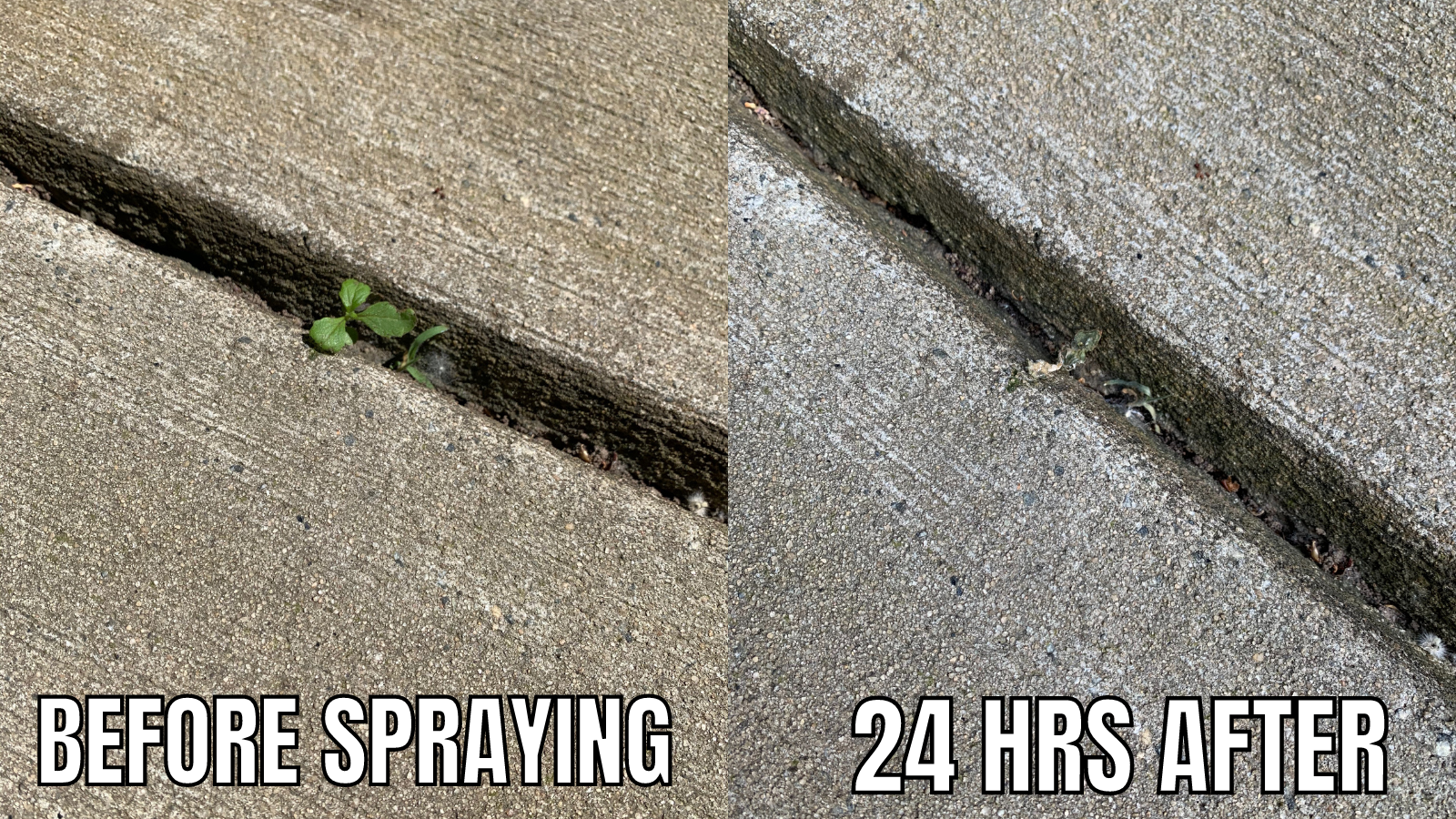 Some tips: Shake it up well before you spray. I've had the best luck using this on sunny days, as the sun helps intensify the effects. For stubborn weeds,

reapply

it 48 hours later if it's not dying off.
You can get this in the larger size shown above or in a 24 fl. oz spray bottle.
This saved my tomato plants last year after a bad aphid infestation! It's OMRI Listed for use in organic gardening and completely safe to spray on indoor or outdoor plants. You can even use it on edible plants. It's non-toxic and doesn't pose any risk.
It works for many soft-bodied bugs and common plant pests, but is safe for bees, pets, and people! I've already spotted some white flies and aphids on our shrubs this spring, so I'm happy to have this on hand.
Some tips: For infestations you should spray every 5 days. Otherwise, spraying every 7-10 days can keep pests away. Be sure to spray the underside of the leaves too!
This comes in a ready to use spray bottle or an

eco-friendly

concentrate to refill your bottle.
This is a natural fungicide and bactericide. It's also completely safe to use on indoor and outdoor plants and this is also OMRI Listed for use in organic gardening. I've used it to treat a few of our bushes that were getting yellow spots and have had

really

good results.
This is the first natural disease control I've tried as I didn't even have a DIY recipe for it. It works on different mildews, leaf spot, blight, black spot, and more.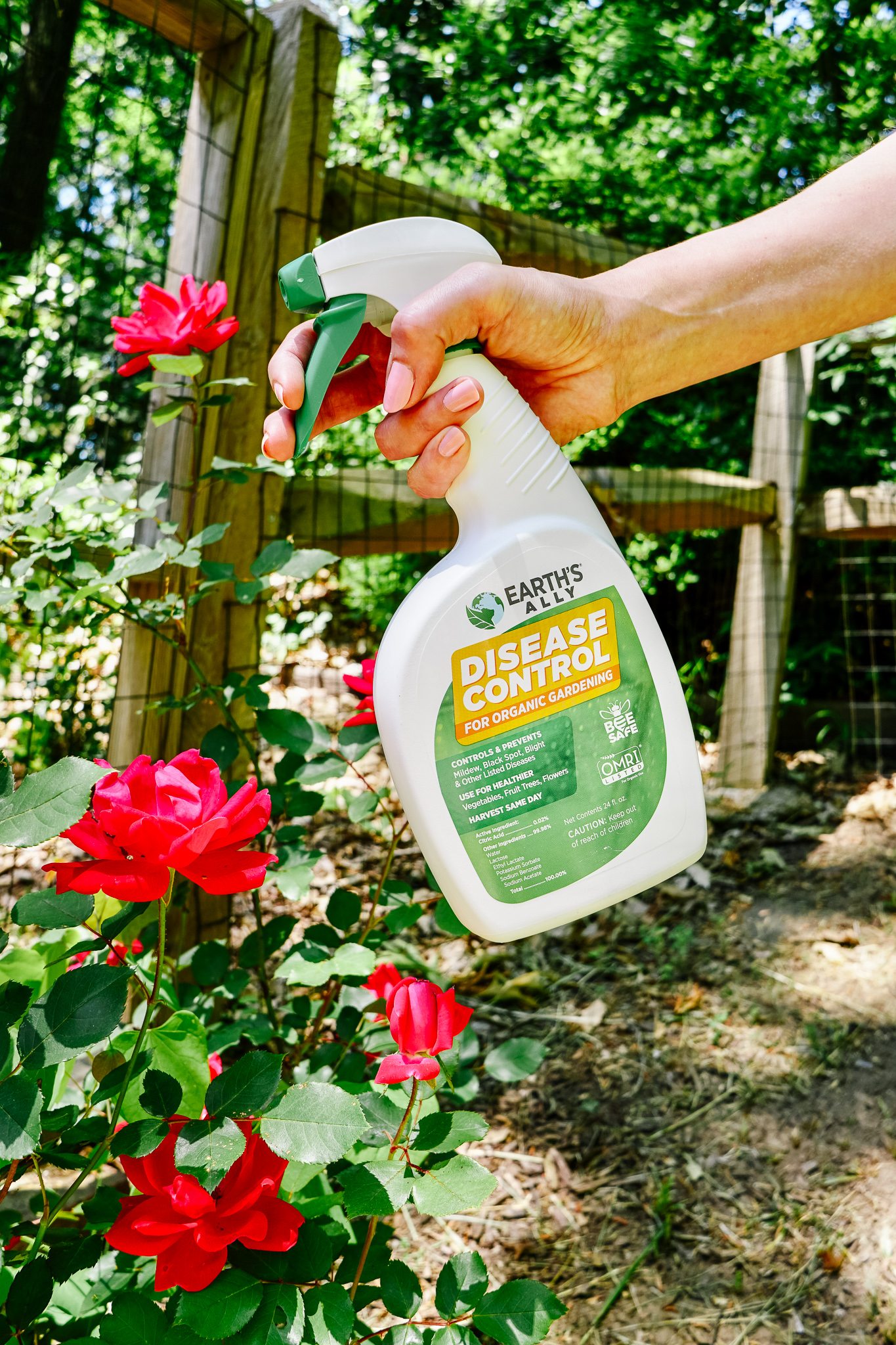 Some tips: Shake well. This can

be used

weekly for disease prevention. For diseased plants, spray

thoroughly

and repeat 4 hours later. Apply every 5 days.
This also comes in a ready to use spray bottle or an

eco-friendly

concentrate to refill your bottle.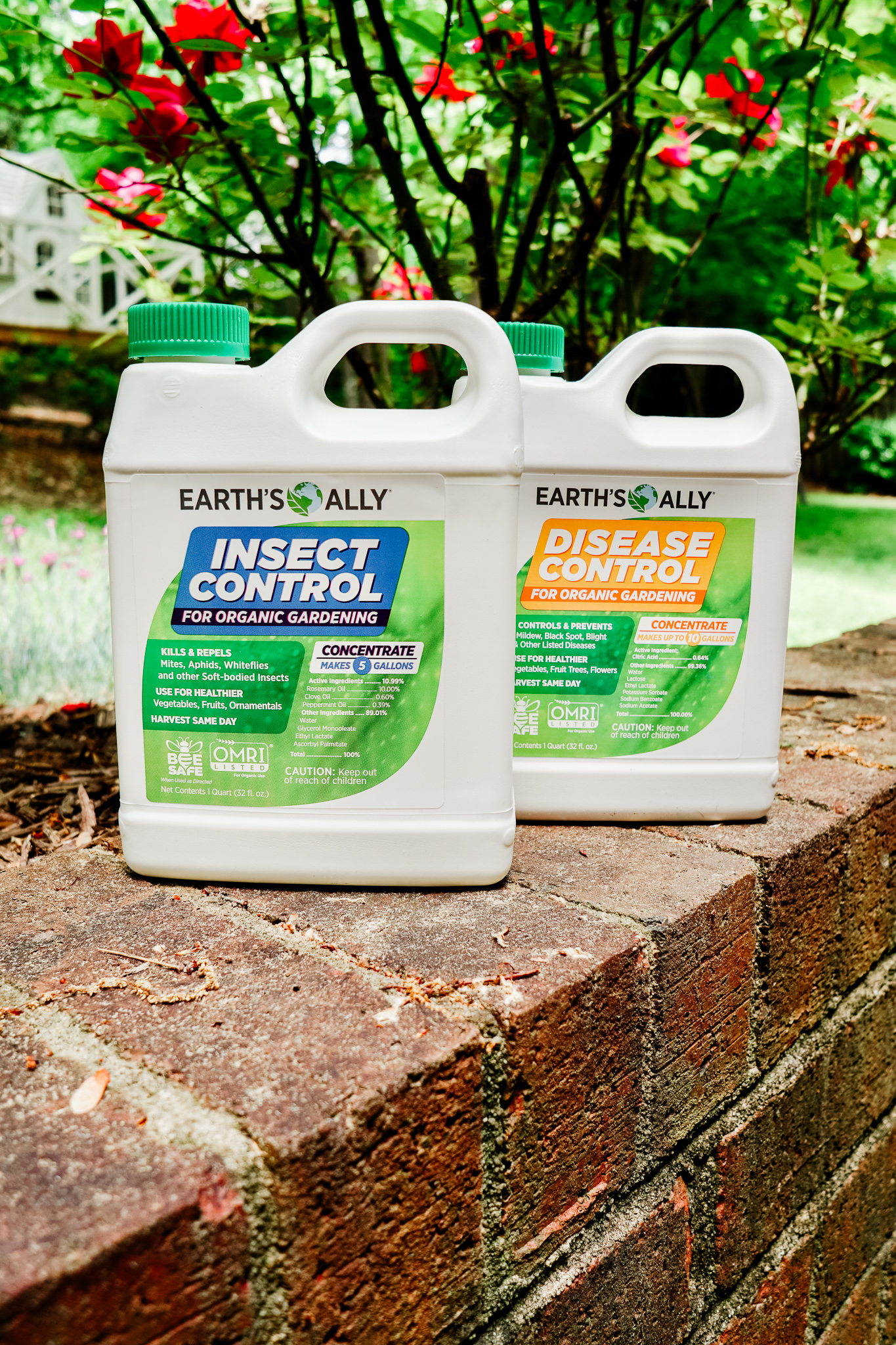 You can find Earth's Ally products at

Lowes

,

Home Depot

, and

Amazon

. Have questions I didn't cover in this Earth's Ally Review? Leave them below! If you're ready to switch to organic garden and lawn care, I have a few more resources for you:
*Post contains some affiliate links. All thoughts and opinions are always my own.