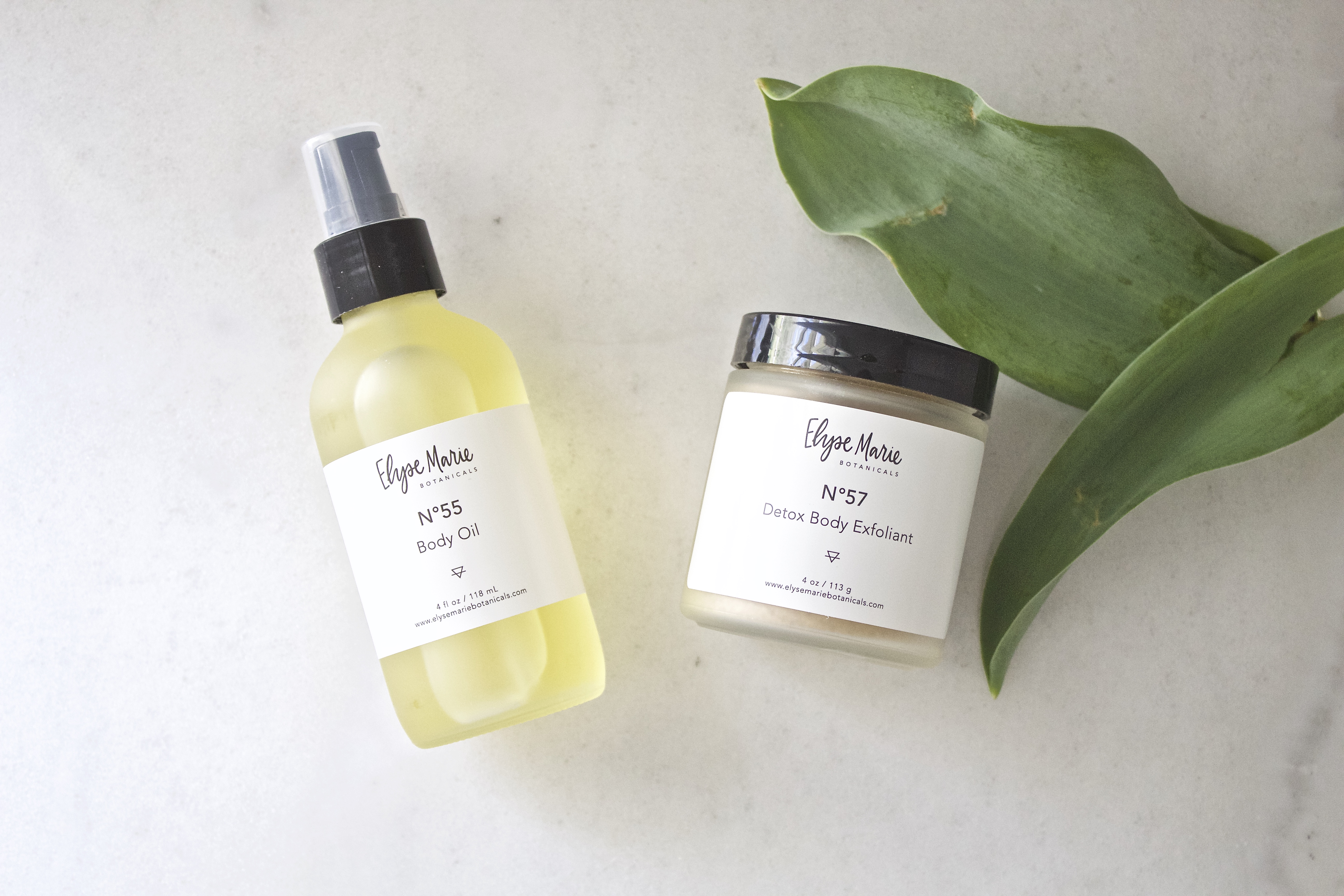 This is our first spring in our new house and everything is blooming in our yard. I have to give credit to the previous owners, because you all know I have zero luck with plants. It's been a nice surprise to have so many trees and bushes adorned in flowers. Annabelle is in heaven since she loves picking flowers and I'm slightly worried I should be pruning or fertilizing or something. They may all die on my watch, so we'll have to enjoy it while we can! In the meantime, I have 7 things for April to help start out your spring on the right foot.
Vapour Artist Multi-Use Palette
Vapour remains a favorite in my makeup bag and I use their products daily. I was so excited to see their recent launch of Artist Multi-Use Palettes. I tried the rendez-vous palette and the soft, cool colored palette is gorgeous and easy to wear. It includes an illuminator, Aura Multi-use color in Virtue, and a gloss in Hush. Come spring, I always switch to lighter, more pinkish colors, so this set has been a versatile addition to my spring makeup routine.
True Botanicals Nourishing Wash and Lotion in Grove
Speaking of spring launches from brands I love, True Botanicals just released their newest scent for their body wash and lotion, Grove. It's a light citrusy scent with just a touch of earthiness. If you haven't tried their lotion yet, it's very hydrating, but absorbs in quickly without leaving you greasy. I'm also a big fan of their eco-friendly packaging. So the new scent is icing on the cake!
Kid's & Seasonal Allergies
If you have a child with allergies, I know your struggle. All the medicine geared towards children's allergies is full of ingredients I wouldn't touch- aspartame, artificial dyes, artificial flavors. I also try to go a more natural route whenever possible, which means it's a total mom-win when I can find a homeopathic remedy that works well. We've been using Hyland's 4 Kids Allergy Tabs for a couple years now with my oldest, and they do a great job of reducing his coughing and congestion this time of year. I highly recommend for any little people in your life hating the pollen right now!
Fake It Till You Make It
It's warming up. You're baring more skin, but you're still rocking your winter tan. It never hurts to fake a little summer glow! Suntegrity's sunless tanner is still my favorite brand for natural self-tanner. It goes on smoothly and delivers nicely bronzed skin within hours.
Elyse Marie Botanicals
I recently discovered Elyse Marie Botanicals and I'm loving their Detox Body Exfoliant and Nº55 Body Oil. Both are great for getting your skin soft and glowing in preparation for the warmer temps. Both products smell so nicely and they leave your skin super smooth. We've teamed up for something fun, so be sure to head over to my Instagram page for the details.

All Natural Egg Dye
With Easter right around the corner, it's the perfect time to share our families favorite eco-friendly, nontoxic egg dye. We use Eco-Eggs by Eco-Kids. It includes all natural dyes for coloring your eggs, a grass growing kit (which is so much fun for the kids) and all of the packaging is recyclable and/or biodegradable. Good for kids and good for the Earth.
LovelyLoot App
Lastly, How about a good spring cleaning for your phone? I recently downloaded the LoveleyLoot app and I'm hooked. I met the founder last year at a reception before iBE and took her card, but in my typical unorganized fashion, I quickly forgot to check it out! I'm glad I rediscovered it. Instead of various notes and screenshots of products I come across, I can use this app to directly save the items I see on Instagram or YouTube so I remember what they were later. I'm feeling much more organized now!
Happy April everyone! xo