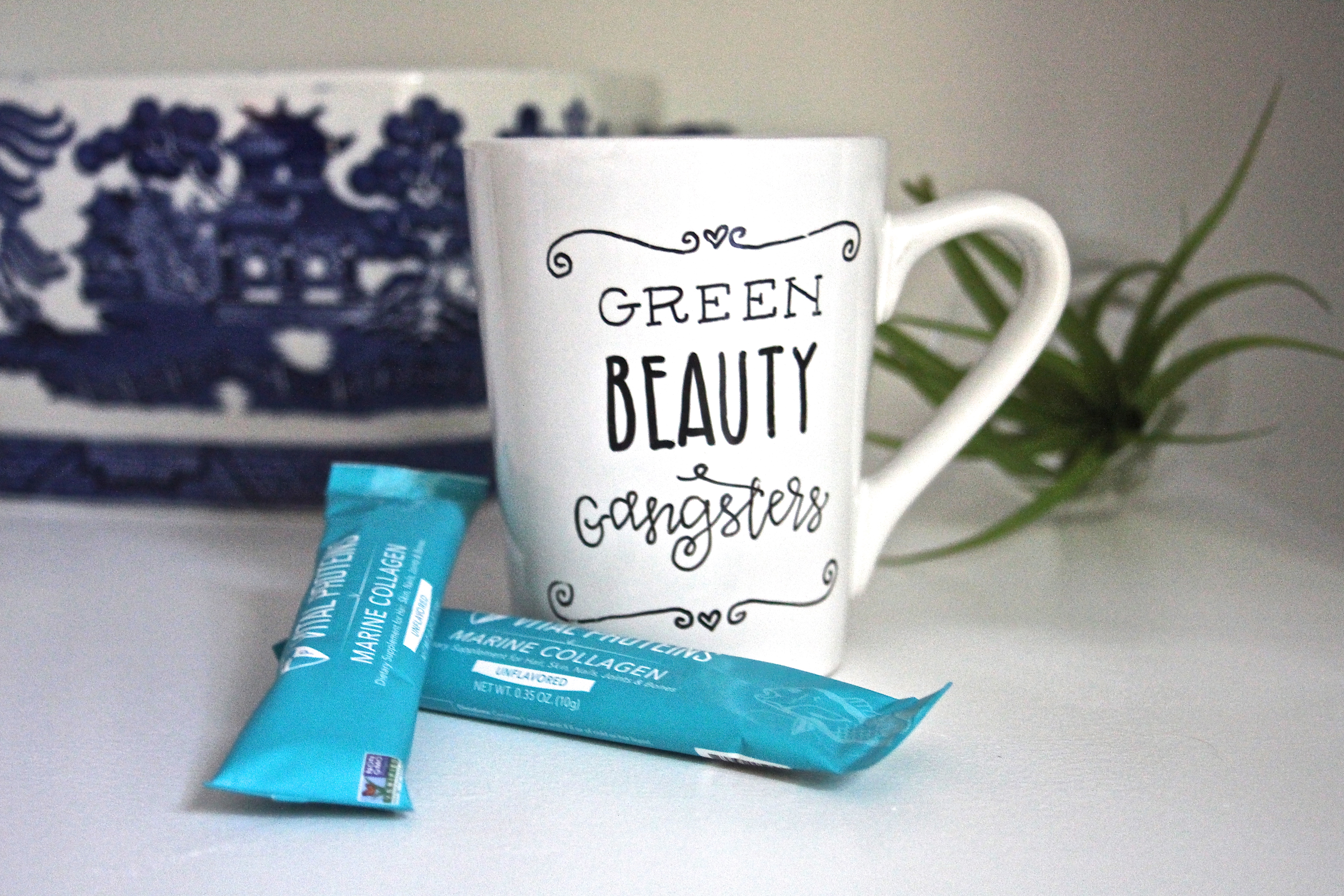 Is it fall yet? Not quite, but now that we have Labor Day weekend under our belts it's hard not to think about all the fun things that fall brings. We still have a few more weeks of warm weather where I'm at, so I'm not throwing in the towel on summer quite yet, but I'm all about transitioning. So bring on the fun fall makeup, s'mores, football and pumpkin spice lattes (healthier version below!). Here's 7 things for September.

Healthier Hand Sanitizer
September means back to school, which inevitably means germs! I do my best to strengthen my little ones immune systems with vitamins, minerals and probiotics, but sometimes a good hand sanitizer is in order. My favorite is this one from Kosmatology. It's pocket sized, has great scents and isn't drying. It's also effective without using harmful chemicals that can also contribute to creating super bugs. You can find it at The Choosy Chick (they also happen to be running a pretty awesome special for a gift bag filled with goodies with any $90 purchase, FYI)

A Little Extra Sun
As much as I enjoy the cooler weather, I don't enjoy watching my tan fade away. Luckily, there are a few all natural sunless tanners out there that can help extend your bronzy glow a little longer. Suntegrity's 5-in-1 self tanner smells great and gives a nice brown (not orange) color. Before going all natural I had tried some sunless tanners and seriously couldn't handle the smell. If you've never tried a natural one, you'll be amazed at nicely this one smells! You can buy it here and use code Maisonpur for 10% your first order.
Fall Makeup
Over the summer I tried some new products from Antonym and loved them. I wore them during the summer, but to me these are perfect for early fall. Peachy, nude pinks that transition from some of the poppier colors of summer before we all go dark and moody later in the fall. I love all of these pictured, but I have to say that the Baked Blush in Rose is perfection. Just a nice nude-pink with a little bit of a glow. Perfect for no-makeup makeup looks or for everyday blush. You can find it here.
Dermarolling
Maybe it's because my birthday just passed or maybe it's because colder weather always makes me want to turn up my skincare routine a notch, but I've got anti-aging on my mind. I know I'm supposed to be pro-aging and embrace the changes I've started to see in my 30's, but seriously.. Who doesn't want their skin to be smooth and glowing? One thing that I've seen the greatest impact with is dermarolling. I originally purchased a cheap set off of Amazon, because I wasn't sure if I would have the courage to do it Ummm.. I mean I wasn't sure if I'd like it. It really isn't that bad at all, or at least as bad as I thought rolling hundreds of tiny needles across my face would be. So I just upgraded to a better quality roller and man, can I tell a difference! Dermarolling boosts collagen, smooths lines and wrinkles, increases blood flow and more, but the biggest surprise for me was how much less puffy my face is the day after I use it. Which is amazing, because I'm very prone to puffiness, especially around my eyes. I'm addicted now! You can find the one I'm using here.
Drink Your Collagen
In other anti-aging news, I'm fully addicted to Vital Proteins' collagen powders. Unlike most brands, they also offer many of their products with marine collagen, which is perfect for me since I eat fish but no other animals. Their high quality collagen comes in many forms. My favorites are plain (perfect for mixing right into your coffee or a smoothie), Beauty Greens, and Beauty Water. The Beauty Greens go great in a smoothie or shake and the Beauty Water can be mixed into anything- even just plain water. I recently tried the pre-portioned  packets and loved how easy they were to travel with! You can purchase them directly on their site, but I get their products through Amazon subscribe and save and it comes out a little cheaper.
A Healthier PSL
You know as soon as September 1st rolled around you were thinking about Pumpkin Spice Lattes. Am I right? We've probably all seen the graphic from Food Babe breaking down all the nasty stuff that goes into the official Starbucks version, which is enough to make me think twice about indulging. The great news is that my friend, Suzi, introduced me to a healthier version on this site and it's 100% real ingredients and so so good. I shared it last fall, but it's so good, I had to share it again!
DONATE
Last, but certainly not least- DONATE. If you're able to give even a little then now is the time. So many people have lost their homes the last couple of weeks and more will in the next few days. My heart especially goes out to some of the smaller islands that don't have the money or infrastructure to rebuild. For many of these people it will take years to be able to rebuild what they lost. Children are hungry. People need clean water and a safe place to sleep. I know there's been a lot of press lately about which charity is better and which to avoid etc., but honestly, there are so many great organizations out there. You can always divide up your donation between a few charities if you're unsure of which to go with. The important thing is just to take the action step of actually doing it, if you're at all able to.
Happy September. Hoping for no more hurricanes and sunny skies ahead. xo
*Post contains some affiliate links