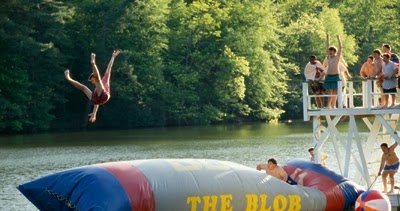 Happy July! Summer may be flying by but we're still soaking up the best of it this month. That means lots of swimming and some time at the beach and in nature. I'm sharing some top picks for all the summer activities in the July Edit! Also, bonus points to anyone who knows what movie the header photo is from. It's one of our favorites to watch each summer!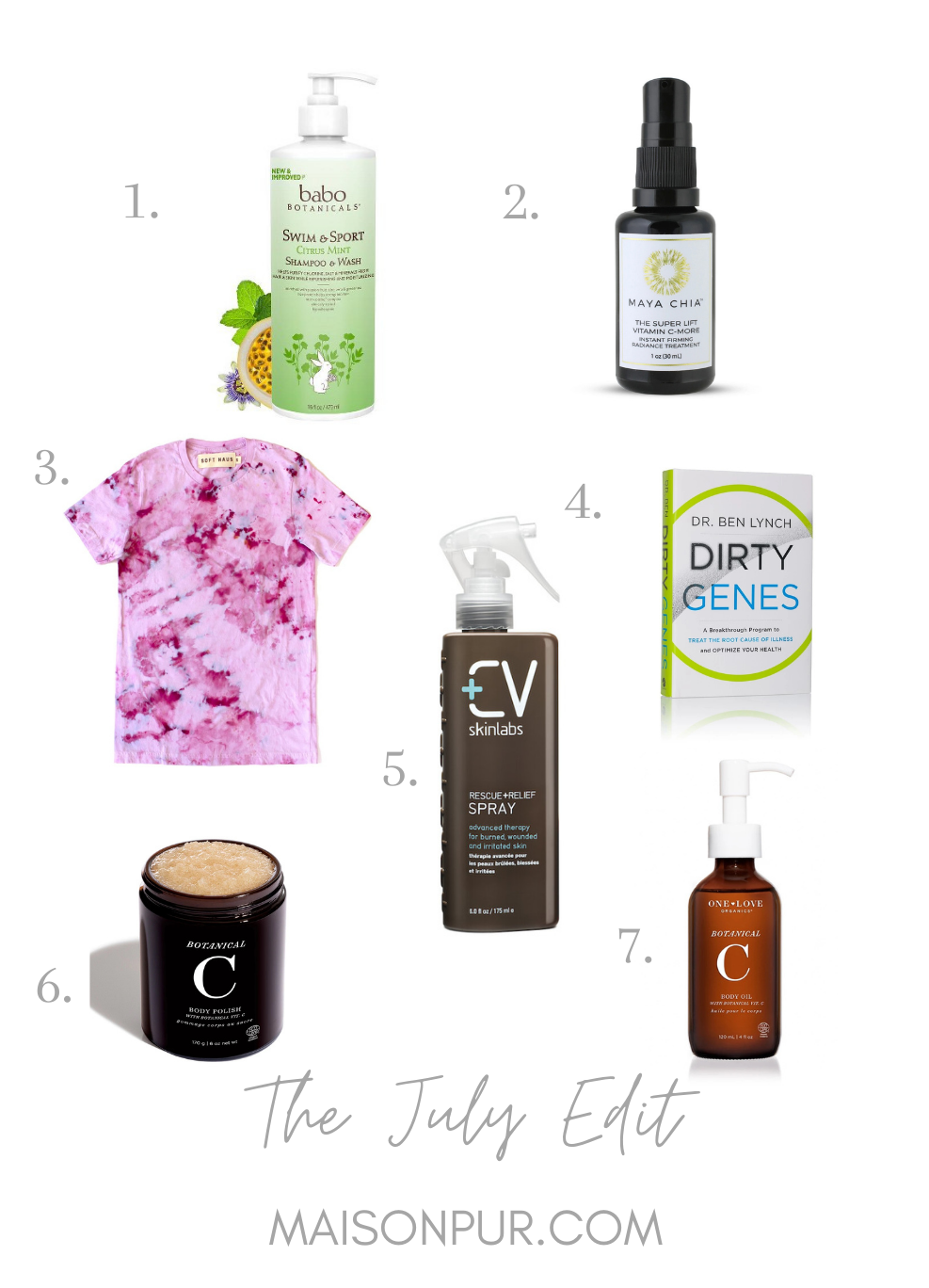 1- If extra time in the pool this summer has your little one's hair and skin dried out, this can help. Carson and Annabelle have been swimming non-stop and their hair was beginning to show it. Babo Botanicals Swim + Sport helps banish the chlorine and add in some extra moisture. Find it here.
2- One of the best defenses against sun damage is a good vitamin C serum. Maya Chia's new THE SUPER LIFT C-MORE TREATMENT brings you a very bio-available form of vitamin C plus, so much more! This unique cocktail diminishes the look of fine lines, and wrinkles immediately (with a temporary tightening/smoothing effect) and also works in the long-term, creating a more radiant, even-textured and toned surface. Check it out here.
3- The cutest ethically & sustainably made tie dye for you and for your little ones! Soft Haus hand dyes their shirts with some of the coolest colors and patterns. I have the Dust Dye T-Shirt in Peony Bloom and Annabelle has the kid's version in Spectral Black. All the kid's shirts are on sale right now, too! Check out all of their clothing here.
4- Dirty Genes by Dr. Ben Lynch may seem a bit heavy for a summer read, but I assure you it's actually very insightful and eye opening! It goes through how different genetic variations can impact how we feel, especially when combined with lifestyle and diet. There's a symptom check list and actionable things you can do to alleviate certain things. Check it out here and use code MAISONPURJULY to save on their site.
5- Sun burn? Bug bites? Heat rash? Let me introduce you to something that can help with all of that and more: CV Skinlabs Rescue + Relief Spray. It's perfect for most skin woes that pop up this time of year. It's soothing, calms irritation, and even has an instant cooling effect. Find it here.
6- One Love Organics Vitamin C Body Scrub smells like a tropical summer vacation! It's one of my favorite scrubs. It also smooths and polishes skin and leaves it moisturized. Perfect for getting ready to bare some skin! Find it here.
7- No scrub ritual would be complete without a moisturizing body oil and this one has the same great scent! The Vitamin C body oil is long lasting, smells wonderful, and helps skin glow! Find it here.
Happy Summer!
*Some affiliate links used. All thoughts and opinions are always my own.