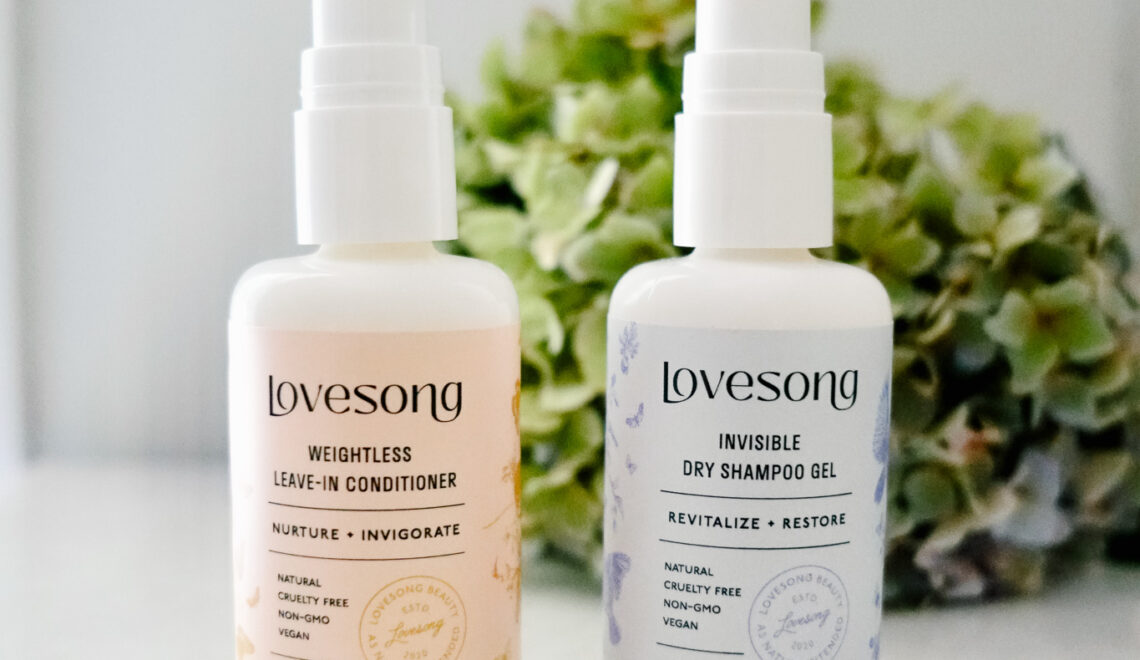 Any time I think green beauty can't get any better, I'm always proven wrong. Especially when it comes to hair care, which is a notoriously tough category. Today, in my Lovesong Beauty review I'm sharing about 2 unique hair products that are next level! They're proof that green beauty keeps getting better and better. One even beats out conventional versions, in my opinion. I have a discount code for ya, too. Before we dive in though, let me introduce you to the brand behind these innovative products!
Thank you to Lovesong Beauty for sponsoring this post. I only partner with brands that I fully believe in, that meet my strict standards for ingredients and quality, and that I think will add value to you, my reader. Lovesong Beauty meets all of these things and more. They are a very special brand and I hope you enjoy their line as much as I have.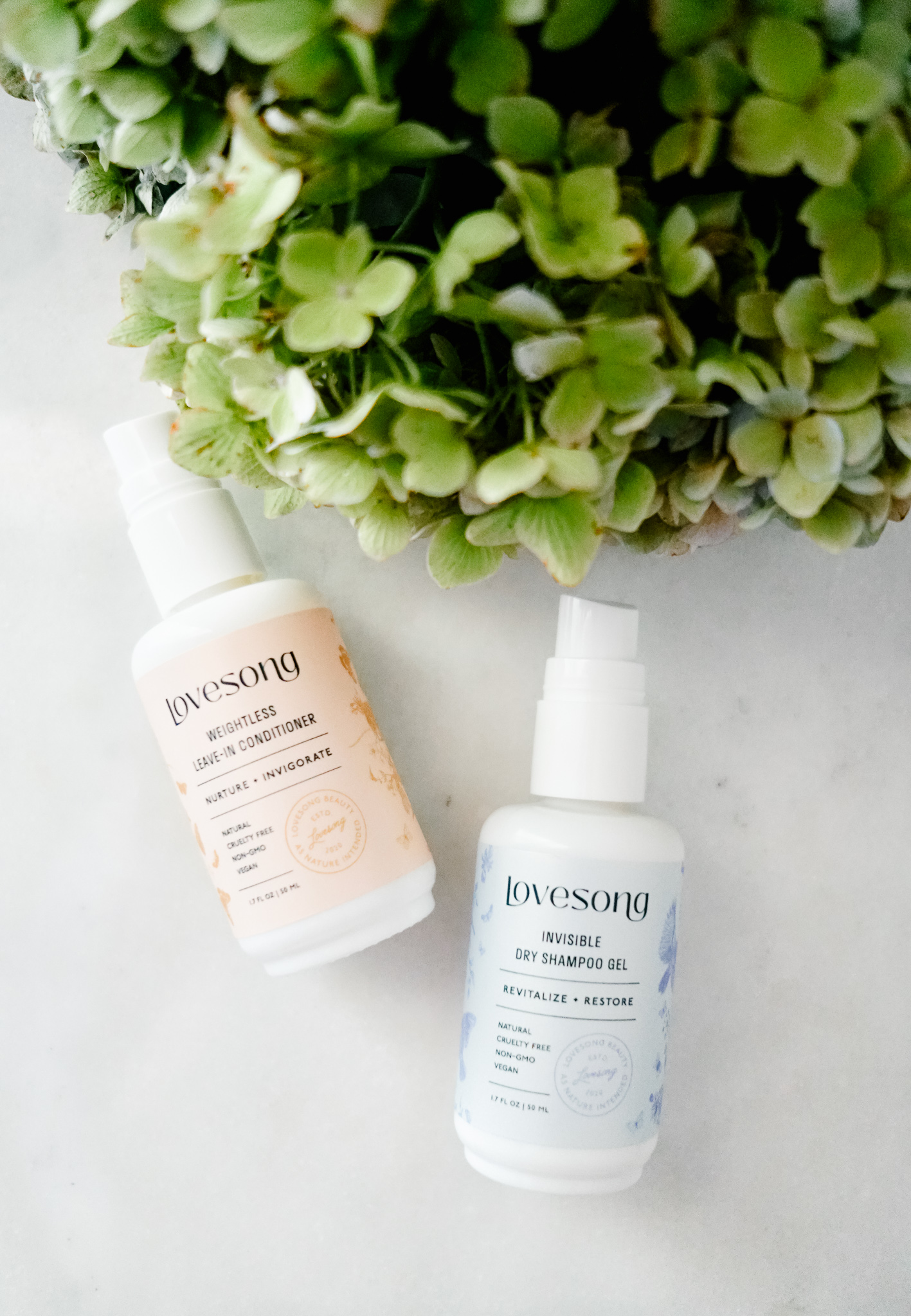 About Lovesong Beauty
Lovesong is an answer to a lack of innovation within luxury green beauty. While we have so many more options in green beauty now, not every category has kept up the pace. Especially natural hair care, which has proven to be less than innovative (to put it nicely). The co-founder of Lovesong, Emily, knew there could and should be something better. A way to bridge luxe natural products with fresh ideas. After trying Lovesong, I can say they accomplished that! Lovesong's products are so outside of the box yet work SO well.
Good to know: All of Lovesong's products are cruelty-free, vegan, non-GMO, and wind energy crafted. They even give back to 1% For The Planet and use compostable and recyclable shipping materials.
Lovesong Beauty Review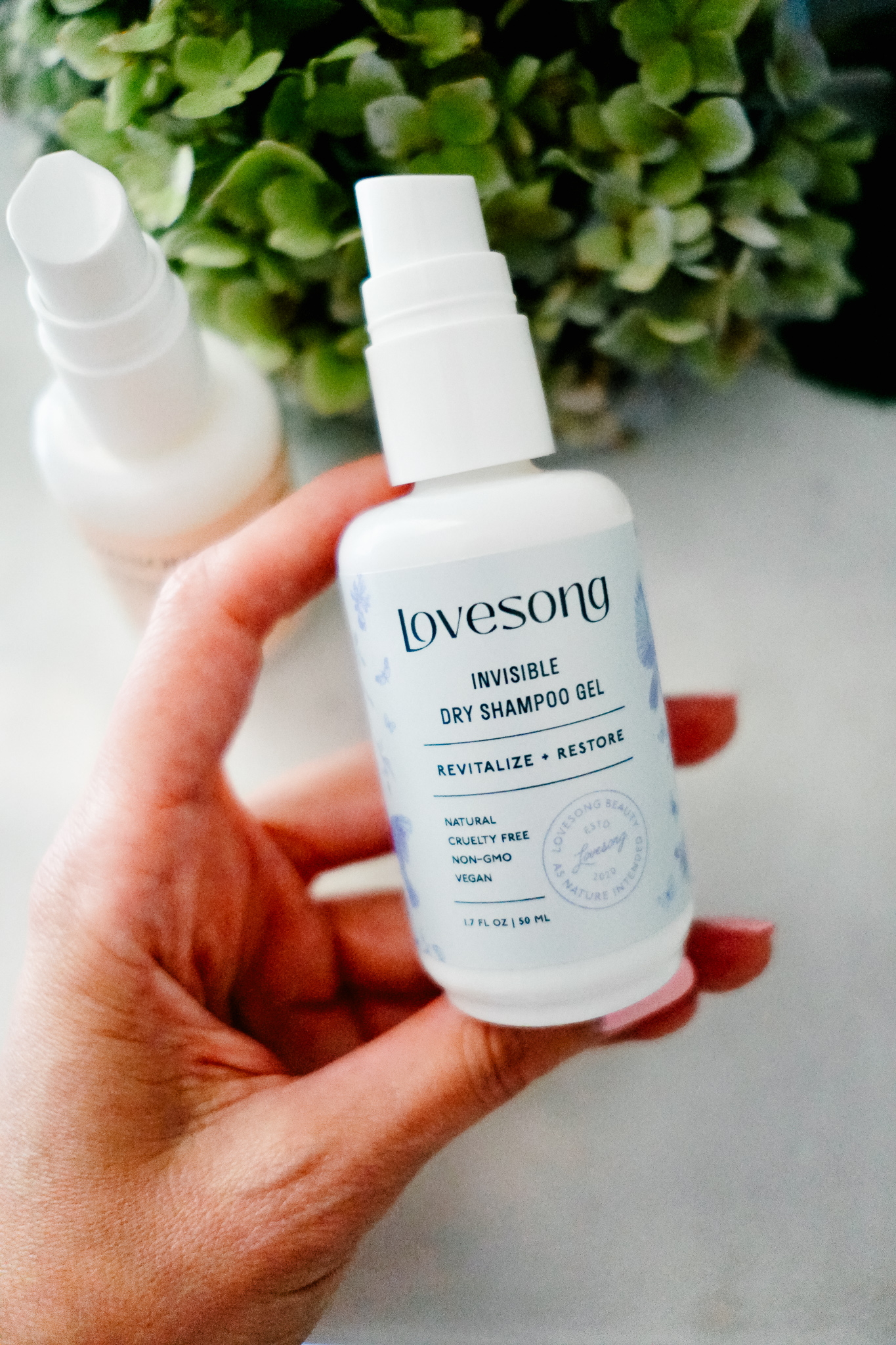 I'll admit that I had no idea how this could possibly work when I first read the description. Even the name- Dry Shampoo… Gel?? But allow me to explain how mind-blowing this product is!
If you've tried natural dry shampoos before, you've likely tried powders. While they do work, if you have dark hair like me, you know it leaves white patches or ashy roots. Even the tinted ones leave hair dull and stiff. They can also be drying and irritating to your scalp. Not a huge deal if you're only using it in a pinch, but if you count on it to prolong washes on the reg, then your scalp may not be happy. What if there was something even better?
Enter this completely Invisible Dry Shampoo Gel. It's hydrating, nourishing, and actually does the trick! Because it's clear, it works for all hair colors and doesn't flake or leave hair stiff. It also has such a pretty, floral scent. It's not very strong but just enough to help your hair smell refreshed.
The ingredients are wonderful! Aloe Vera extract, green tea extract, Wakame, witch hazel, nourishing seed oils, and more come together to actually clean your roots and leave them soft and refreshed.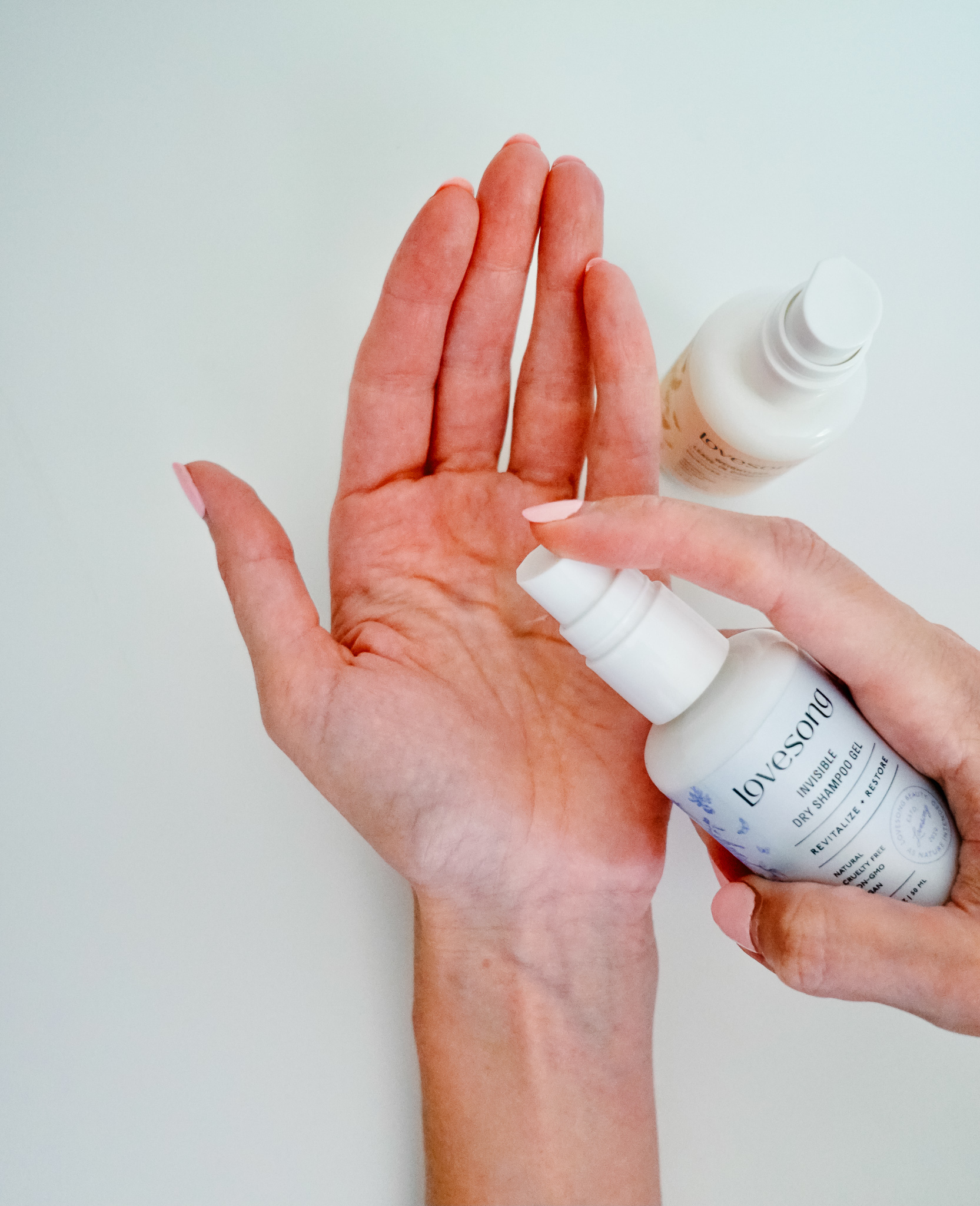 How It Works
They recommend using 4-6 pumps, but I sometimes used a bit more depending on how oily my hair is. Just massage it into your roots, focusing on the more oily areas. I like to comb it through a bit afterward. Then you can either let it air dry or hit it with the hairdryer quickly. Both methods work really well but I prefer the hairdryer. Not only is it quicker, but it seems to restore some bounce and lift to my hair. If you want, you can even leave it on overnight. Boom- Fresh, clean-looking hair.
It's almost like magic. Completely unlike other dry shampoos and better than even conventional ones, in my opinion. The Invisible Dry Shampoo Gel is $36. Code MAISONPUR10 saves you 10% off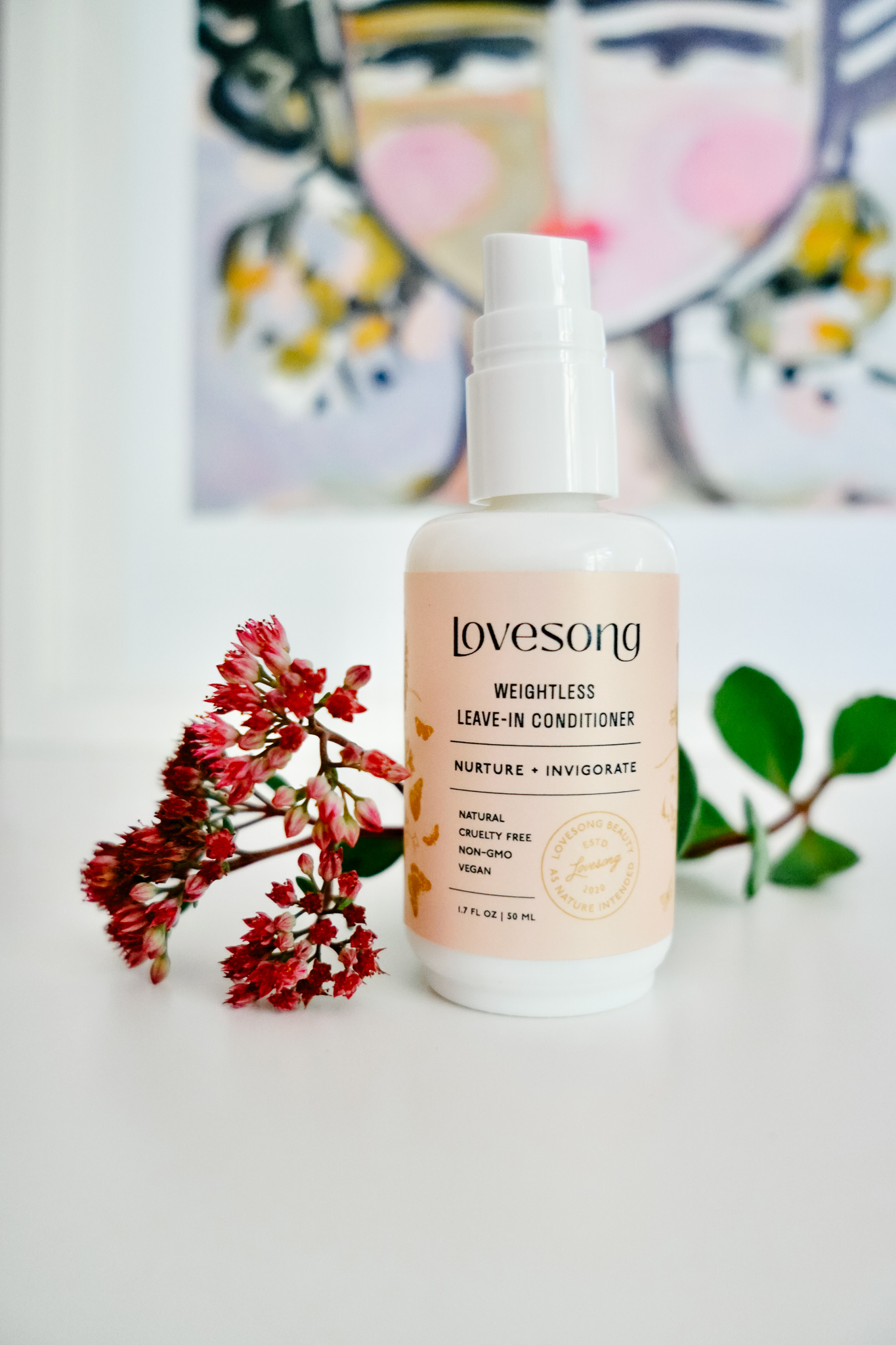 Emphasis on the weightless part. While there are a few leave-in conditioner sprays I like, I have to be careful with how much I'm using so I don't end up with heavy, coated hair. Not so with this unique conditioner!
This walks the perfect line of being hydrating and moisturizing. Since those are often used interchangeably, I'll clarify that hydration is pulling water in and moisturizing is giving it some nourishing long-lasting moisture from nourishing oils. With this balancing the best of both, you end up with long-lasting moisture without heavy, weighed-down hair. This offers some heat protection while also helping with frizz control.
The best way to describe the texture is silky, which I feel is so overused in describing hair care, but it truly does fit here. It feels silky while you apply it and your hair feels silky afterward. Like the Dry Shampoo, this also has such a pleasant, nice scent. If you like rose and hints of jasmine, you will love it!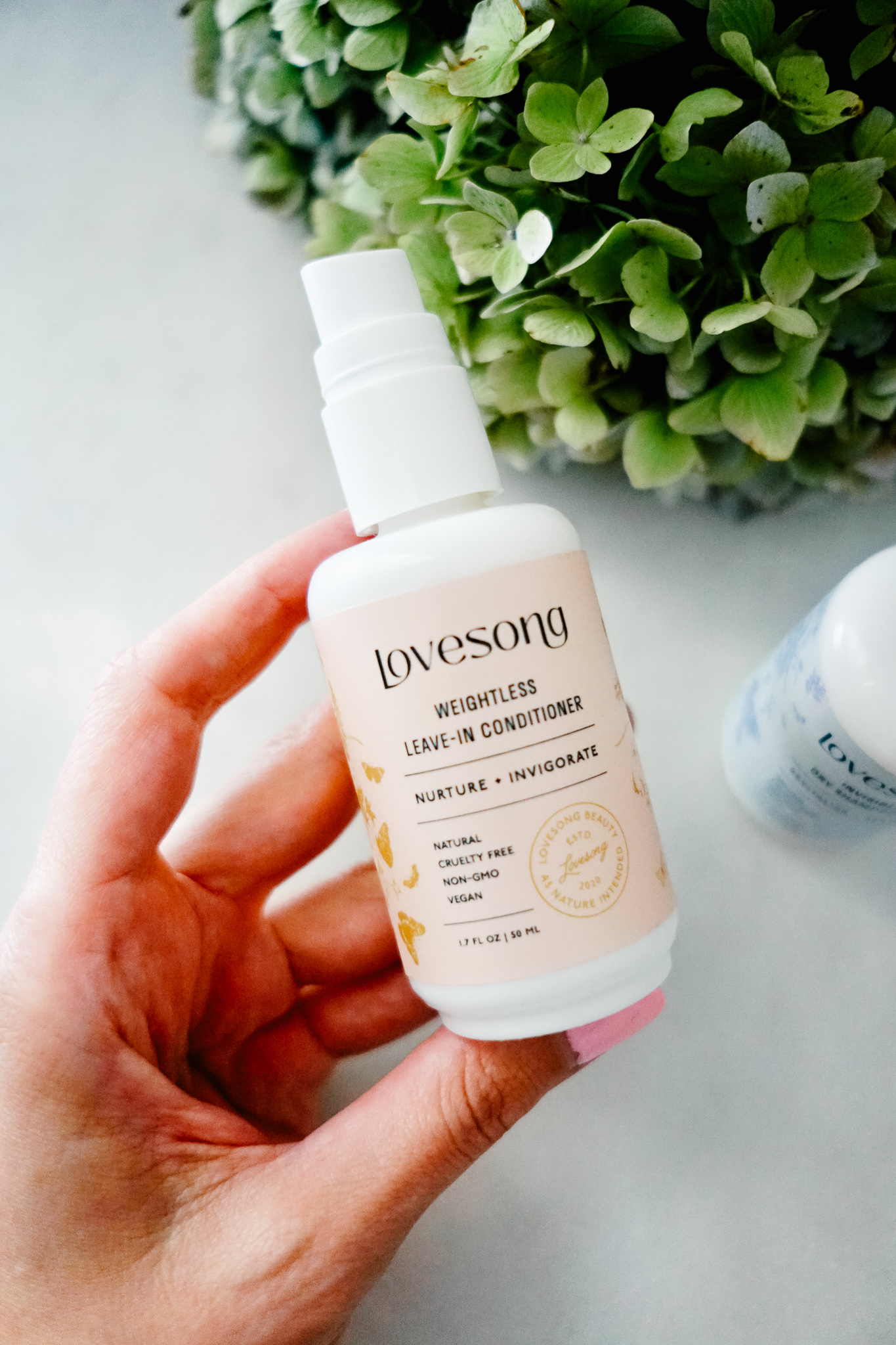 How It Works
I apply this to damp hair and gently comb it through my end with my fingertips. They recommend 4-6 pumps but you may need to play around to see how much is best for your hair. With mine being pretty long I use about 6 pumps. It works great as a detangler and protects against heat damage. Then I blow dry like normal and I end up with smooth, silky hair. It is impossible to eliminate all frizz for my hair type in the climate I live in, but this has really done an incredible job of keeping it at bay!
This can also be applied after you've dried and that also helps to help control frizz, I've found. The Weightless Leave-In Conditioner is also $36 and code MAISONPUR10 saves you 10% off.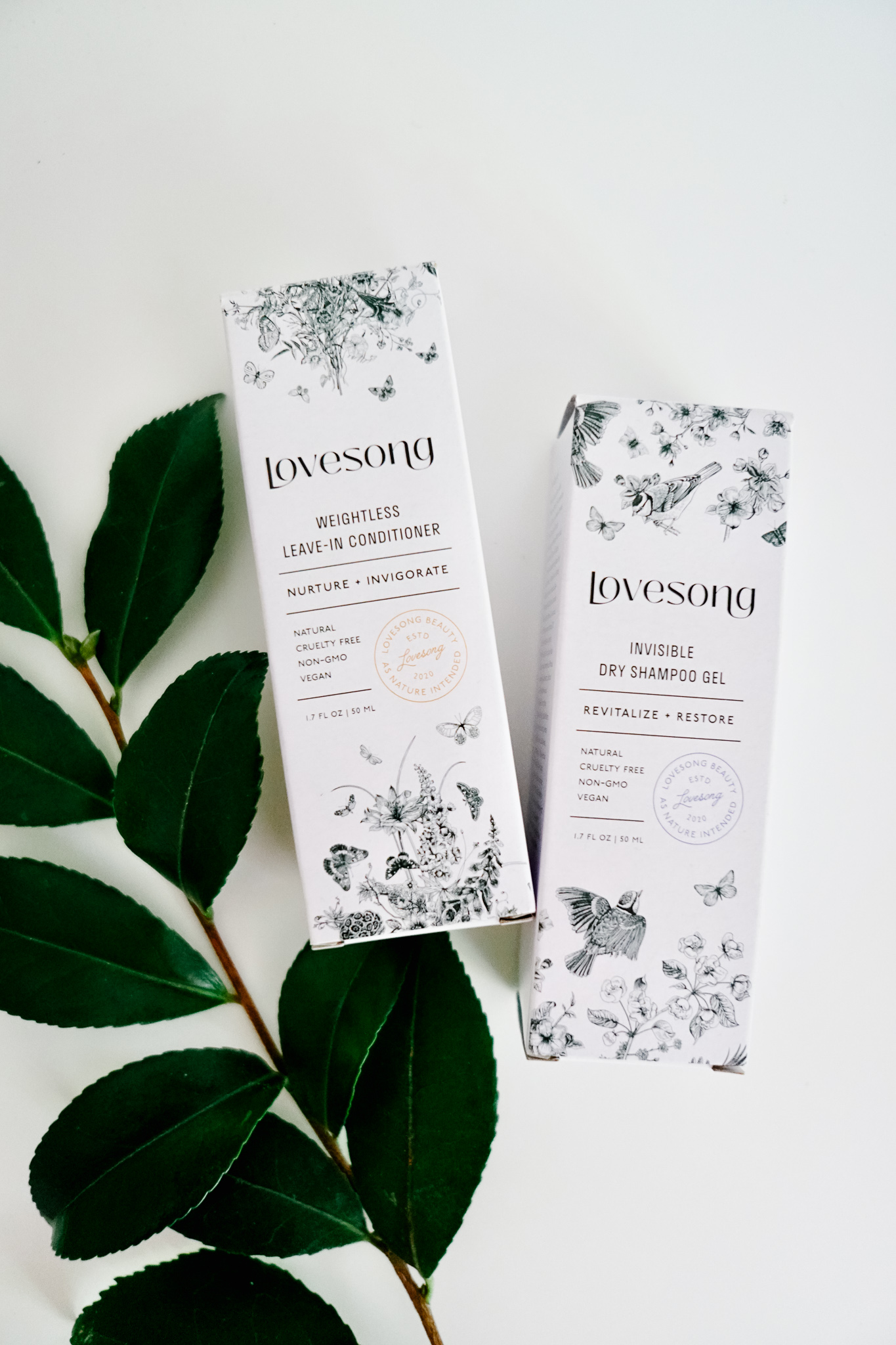 Lovesong Beauty is such a unique and special brand. I hope you have the chance to try it for yourself! You can check out more about Lovesong here and if you do try them out, let me know what you think!
*Affiliate links used. All thoughts and opinions are always my own.