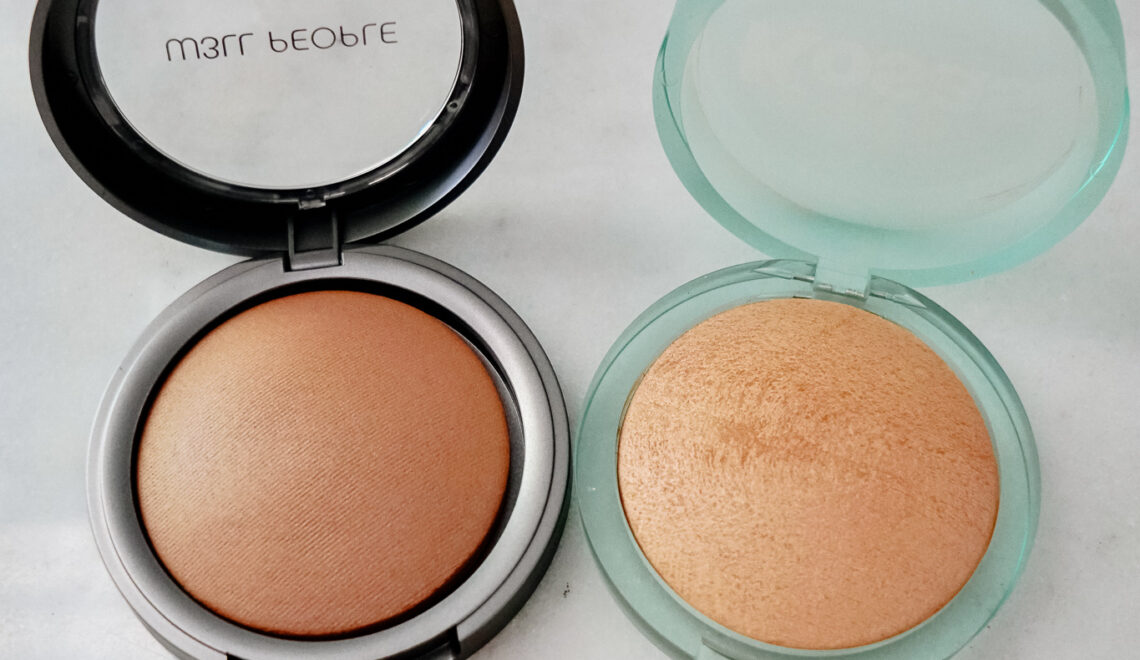 Time for round of Save vs Splurge 2021! Green beauty's getting bigger, which means more choices. While some products are 100% worth the splurge, sometimes scoring a great product at a great price can be extremely satisfying. It's all about balance. Whether you're in the mood to treat yo' self or you want to add in some budget-friendly items, you decide: Save vs splurge?
Natural Liquid Foundation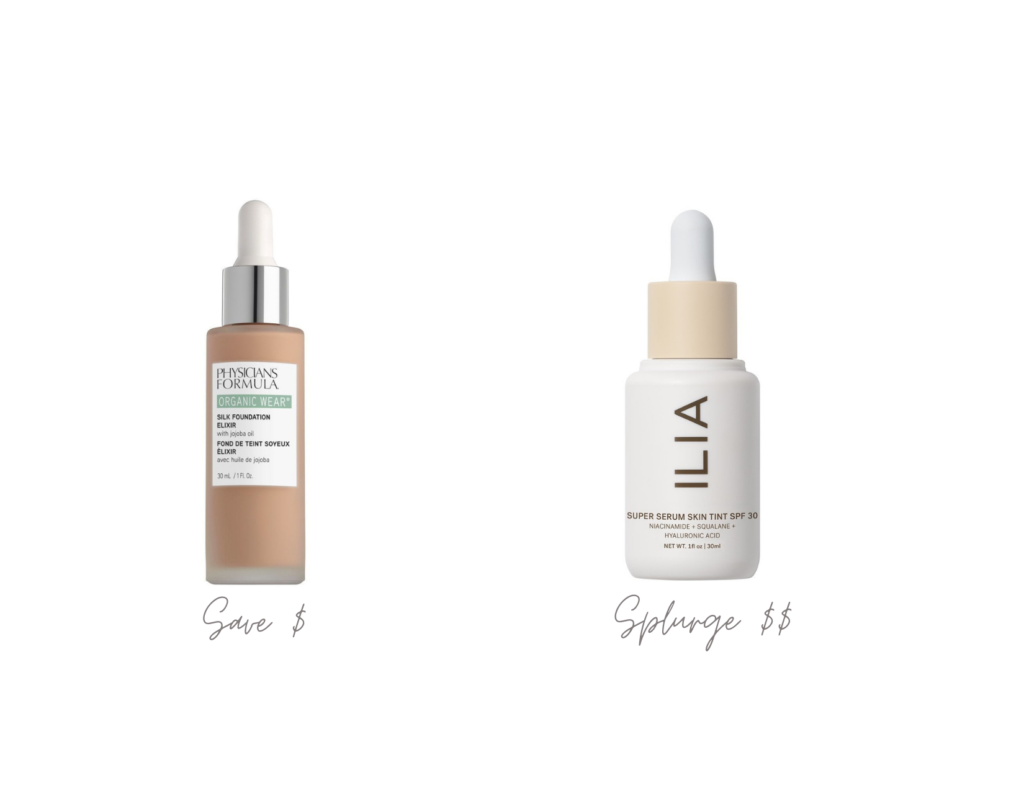 Save: While not all of the Physician's Formula line is clean, they do have a few great options. One of which is the Physicians Formula Organic Wear Silk Foundation Elixir. It does include phenoxyethanol, which I typically avoid. People have mixed thoughts on that ingredient, so if you're comfortable with it and want an affordable foundation, this is a good bet! Find it here. $11.99
Splurge: One of my absolute favorite makeup items! A splurge for sure, but Ilia Super Serum Skin Tint is pretty amazing. You can't beat the EXTRA wide shade range and this stuff magically blends in with your skin. Find it here. $48
Lemongrass Body Scrub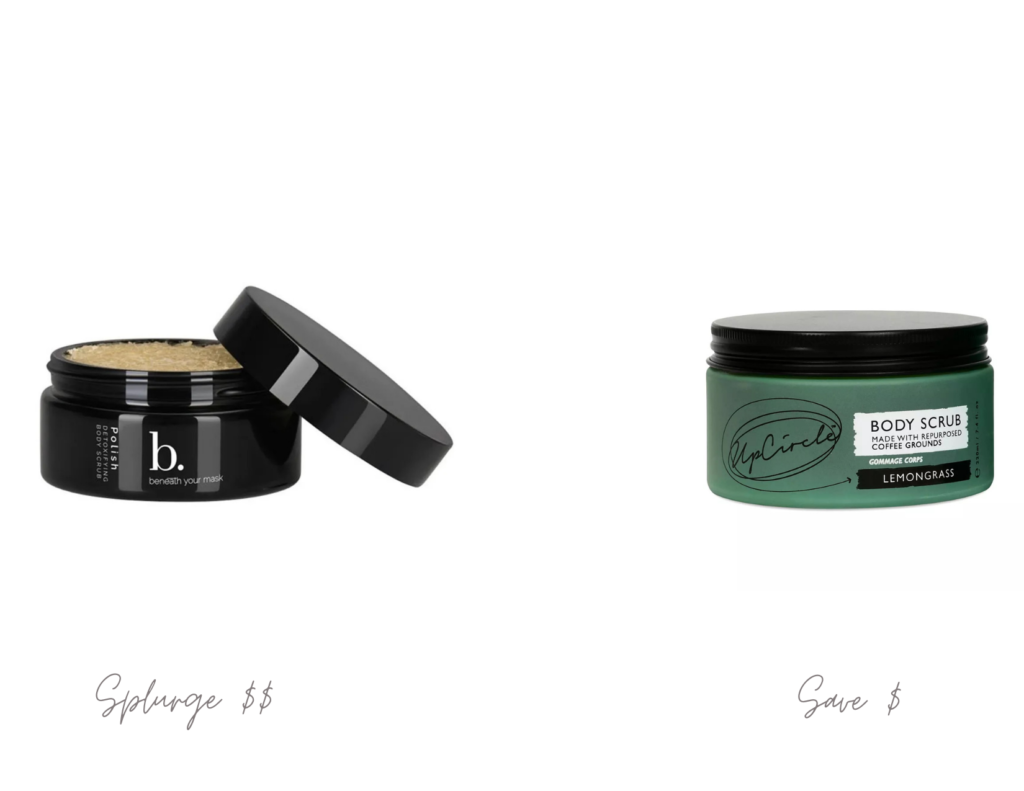 Save: I've been continuously impressed with UpCircle and the Coffee Body Scrub with Lemongrass is no exception! They combine coffee with Shea butter and a touch of lemongrass to give you a bright and effective body scrub. Find it here. $20 
Splurge: If you've tried anything from Beneath Your Mask, you know how special the products are. They are certainly splurge-worthy! The Polish- Detoxifying Body Scrub goes above your average body scrub with colloidal oats to sooth skin and clay to purify. Find it here. $70

Roller Eye Serum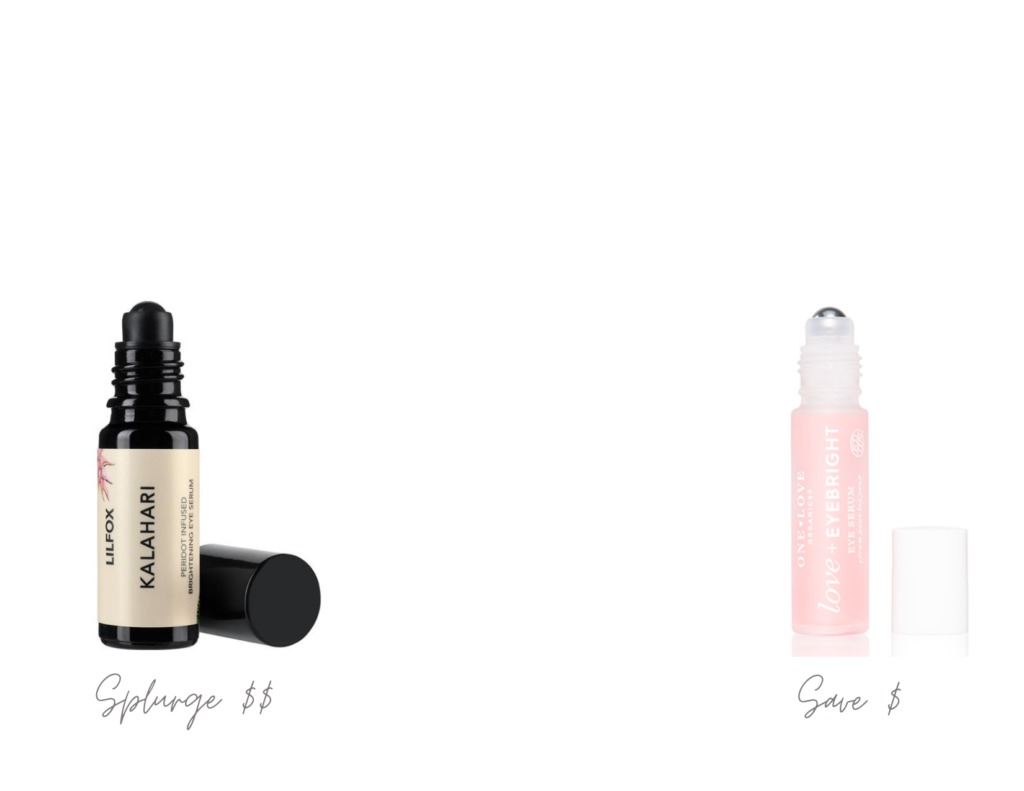 Save: One Love Organics LOVE + Eyebright Eye Serum really packs a punch! It brightens, depuffs, helps with inflammation, and adds antioxidants. Plus it's hard to beat the pretty pink color. Find it here. Normally $39 but currently on sale for $29
Splurge: LILFOX Kalahari Eye Serum also packs quite a punch and tackles many issues around your eye area. This even has a mild tightening effect and also gets extra cool points for the roller ball being glass. Find it here. $80

Volumizing Shampoo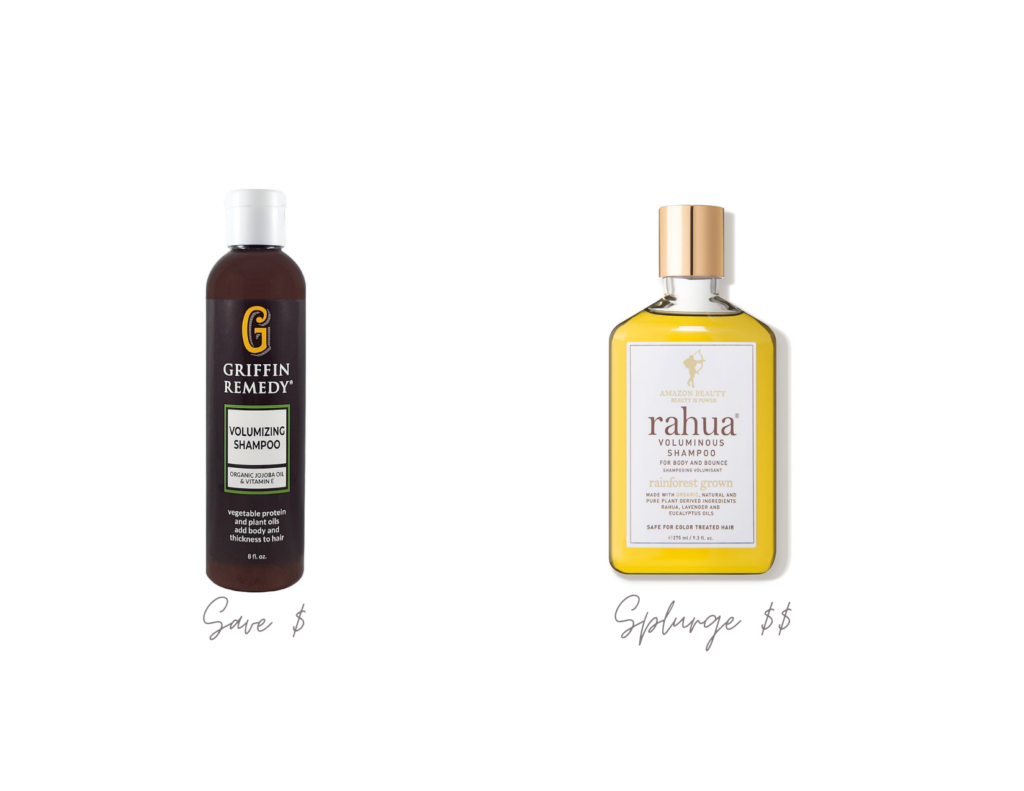 Save: Griffin Remedy Volumizing Shampoo has a bright happy scent and will make your wallet very happy. This nourishes hair while giving it some body and volume. Find it here. $8.99

Splurge: Rahua is one of the OG natural hair lines out there and they bring a luxe feel to their products. The Voluminous Shampoo is no exception! Find it here. $34

Natural Bronzer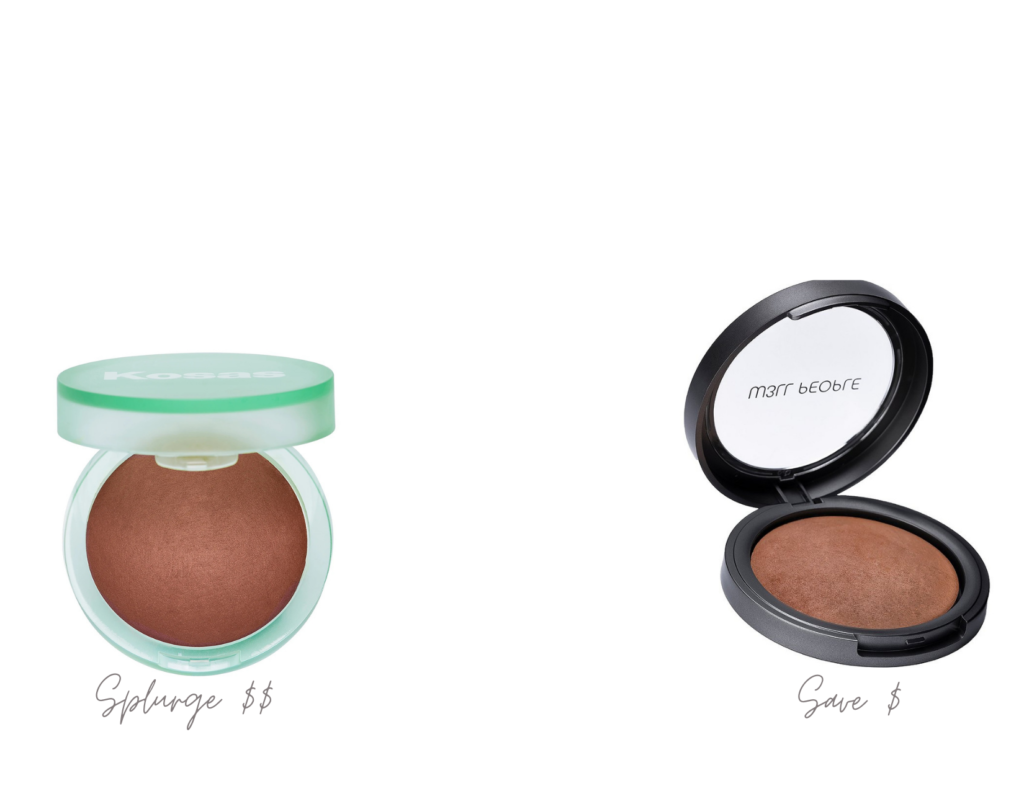 Save: One of my go-to's for high quality natural makeup that won't break the bank is W3ll People. They keep improving their line while keeping prices low. Their Superpower Bronzing Powder is a classic with just a hint of luminous glow. Find it here. $20.49

Splurge: I absolutely adore the Kosas Sun Show Bronzers. It comes in 3 shades and each gives you a bit of glow. Its chic and with 3 options, you can't go wrong! Find it here. $34

Vitamin C Serum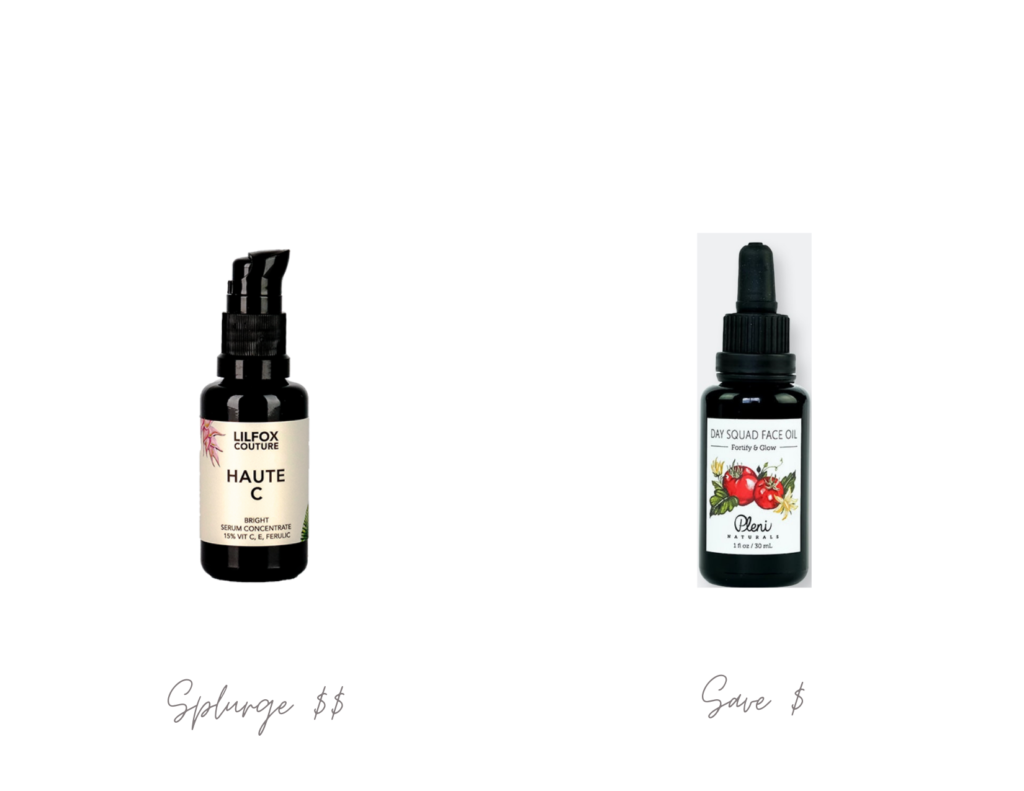 Save: Pleni Natural Day Squad Face Oil may be in the save category but it can certainly compete with much higher price vitamin C serums! It packs in so many high quality, nourishing ingredients to protect and restore your skin. Find it here. $48 (code MAISONPUR20 saves a whopping 20%!)

Splurge: LILFOX has many splurge-worthy products and the Haute C serum is included in that. It has the very effective Tetra-C which helps with collagen and hyperpigmentation (Pleni Naturals has the same form of vitamin C in it). Find it here. $125
Natural Concealer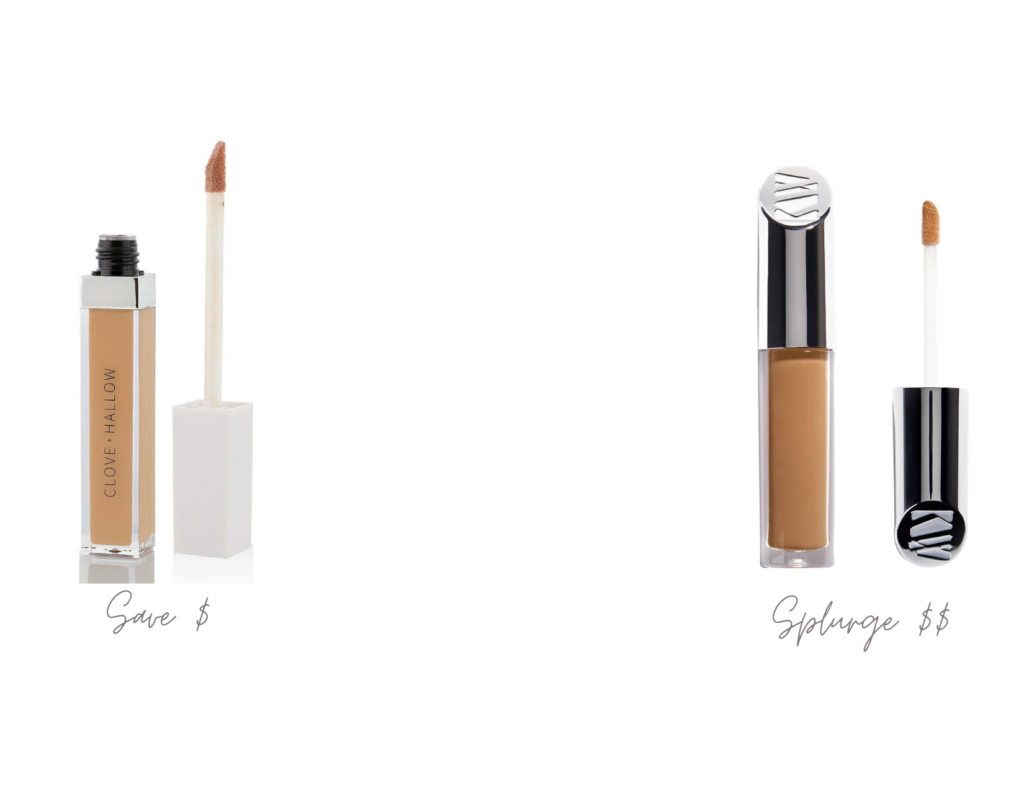 Save: Clove + Hallow's shade range is unmatched! So everyone can find their shade for the Conceal + Correct. It offers great coverage and while it always has a pretty good price, it's on extra sale right now! Find it here. Normally $20, on sale for $8.
Splurge: Hard to beat Kjaer Weis's ultra-luxe packaging. The Invisible Touch Concealer applies well and they also offer a fairly wide shade range. Find it here. $35
Whether you save or splurge, there are plenty of great picks! Check out more Budget Beauty Swaps here. What product categories do you want to see covered in the next Save vs. Splurge?
*Affiliate links used. All thoughts and opinions are always my own.