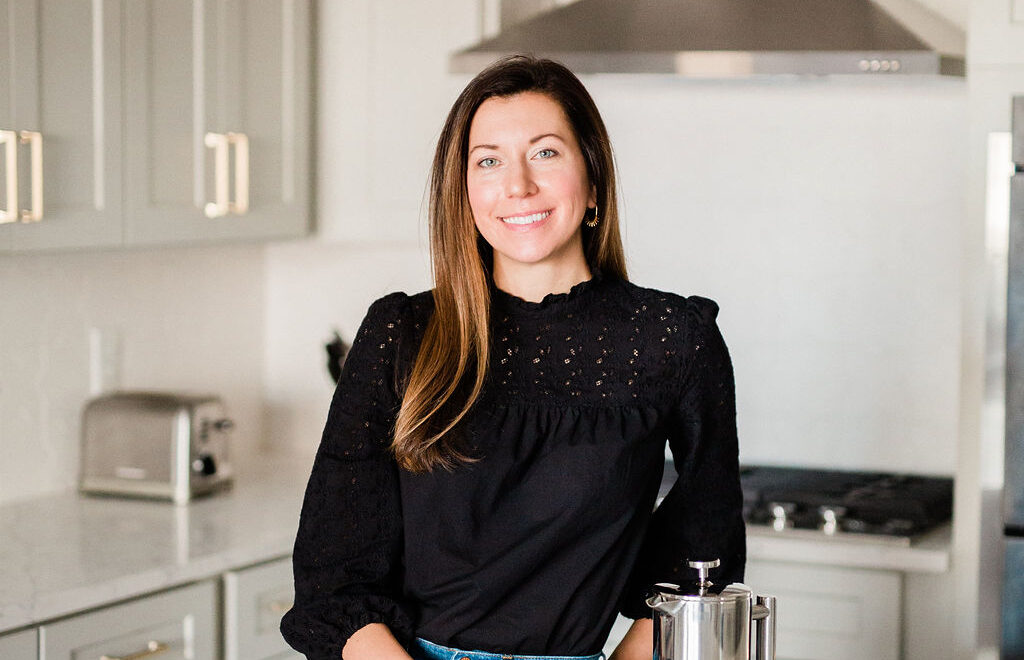 Perhaps it's not quite fall, but with Labor Day behind us and school in full swing, I'm ready for some cozier weather! So from the best all natural coffee to some cooler weather favorites, I'm sharing my top picks in the September Edit.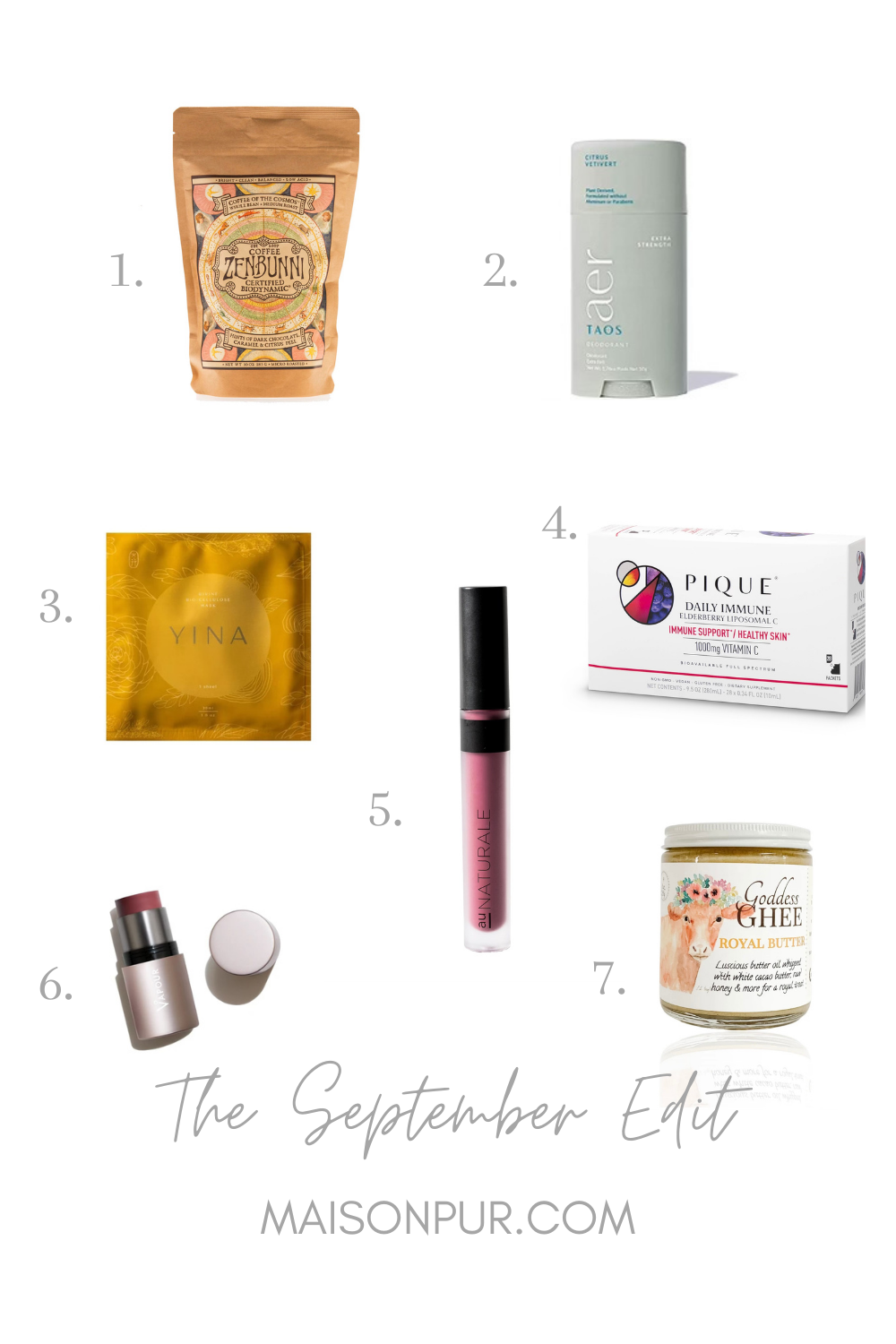 1- A very special coffee brand: Zenbunni Biodynamic Coffee is delicious with notes of chocolate, caramel, and a touch of citrus peel. Even better? It's grown and roasted with the goal of retaining all of the antioxidants and B vitamins. Now that's a cup of coffee! Find it here.

2- If you're looking for a new deodorant for fall, Taos AER Extra Strength Deodorant has you covered. It has such a nice scent- a blend of citrus and vetivert. The unique gel to powder formula also has some absorbent properties to keep you dry. Find it at AILLEA.

3- If your skin needs a major moisture infusion when the weather turns cooler, the Yina Divine Bio-Cellulose Mask is your ticket. Each sheet goes through 21-days of fermentation and is infused with Ginseng, Centella, Licorice and Evening Primrose to stimulate your skin's natural process of rejuvenation. Your skin will be dewy and glowing in no time! Find it here.

4- I'm sure staying healthy is on all of our minds this fall and Pique Daily Immune Elderberry Liposomal Vitamin C is a great way to keep your immune system in tip top shape. Bonus? It also helps to keep your skin looking great. Find it here. Use code MAISONPUR to save.
5- A very special collab between Organically Becca (my blogger pal) and Au Naturale has resulted in 2 gorgeous makeup products! The first is the Pure Powder Blush in Thistle and the second is the SuStain Lip Gloss in Sandía. Check them out here.

6- Vapour's new Lux Conditioning Tints will be your new favorite multi-taskers this fall! These work great for lips, cheeks, and even eyes. I love the creamy texture and how well they blend in. They come in 2 shades- Find them at AILLEA.

7- Perhaps the most beautiful ghee I've seen and the yummiest! Goddess Ghee Royal Butter combines extra caramelized grass-fed ghee with white cacao butter, raw Appalachian honey, maca root, vanilla bean, and a pinch of sea salt. It's also a healthy treat since it's loaded with highly bioavailable vitamins A, D, E, and K, and is rich in butyric acid, which supports a healthy gut microbiome and a balanced gastrointestinal system. Amazing, right? Find it here.
Happy September!
*Some affiliate links used in this post. All thoughts and opinions are always my own.
Title photography by emmaloo.co